The cocktails are chilled, you bought a great outfit, Why cook?  Have a Happy New Year Appetizer Party!
Get your party hats out and your zany glasses on—it's time to count down to 2015!!
Appetizers, hors d'oeuvres, little plates, whatever you'd like to call them are the standard party fare for the last night of 2015. Nobody is going to blame you if your New Year's Eve party spread includes a bowl of mixed nuts, some grapes and a wedge or two of cheese. After all, most people enjoy them and are willing to nibble mindlessly on them. As long as you remember the Champagne!
But it is easier than you think to elevate your feast and those tired party snack clichés with a few more creative offerings. You can try treats that require some time to prepare, however, if you don't have the time or energy, other party snacks can be assembled in less than 10 minutes. The only truly important rule is to make sure everything is neat, easy to eat and of course beautiful. After all we do eat with our eyes too…so make it pretty!
Here are a few tasty nibbles to get you started!
Sausage Stuffed Mushrooms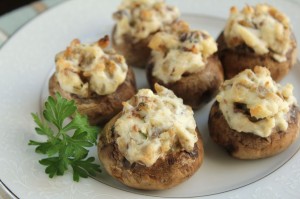 Click here to try these delicious Stuffed Sausage Mushrooms
Pumpkin-Shrimp Bruschetta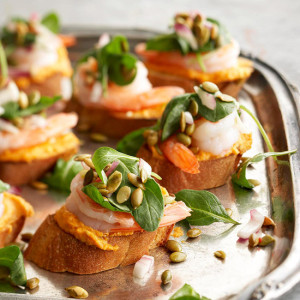 How can you resist this pretty appetizer…click here
Baked Chicken and Spinach Flautas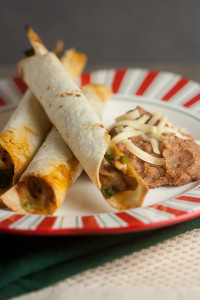 These will be gone in a flash…click here for the recipe
Cucumber & Feta Bites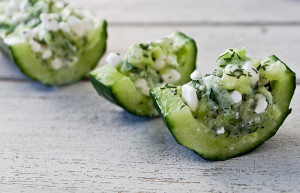 Zesty yet refreshing…click here for the recipe
No matter if your New Year's Eve plans include an all-night bash or a casual evening in front of the television, ring in 2015 with eats and drinks worthy of the celebration!
Happy New Year!