It's that time of year again where we all put on our favorite team jersey, and nibble on kibble as we watch the Super Bowl Super Bowl. Super                     SSs       
Super Bowl!
The Super Bowl is the annual championship game of the National Football League (NFL), the highest level of professional football in the United States, culminating a season that begins in the late summer of the previous calendar year.
The day on which the Super Bowl is played, now considered by some an unofficial American national holiday, is called "Super Bowl Sunday". It is the second-largest day for U.S. food consumption, after Thanksgiving Day.
Super Bowl food needs to be delicious, crowd-pleasing and easy to eat. Here are a few fantastic Super Bowl menu ideas to add to your collection.
For those that love a good dip, here are a couple of tasty ideas…
Smoky Chipotle and Bacon Guacamole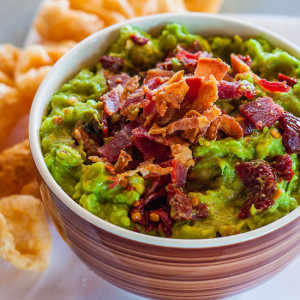 Anything with bacon tends to disappear quickly. Better make a double batch of this recipe!
Whipped Feta with Cucumbers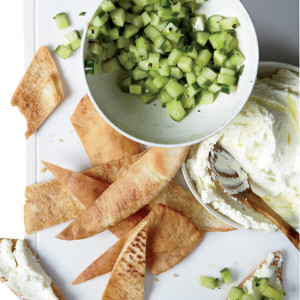 For those who crave something a little lighter…This one is a winner! 
Onion Rings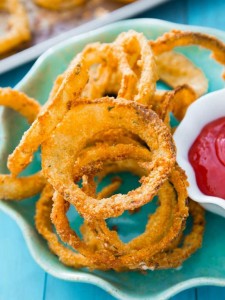 Who doesn't love a good crispy batch of Onion Rings!
Delicately battered onion rings can be made at home without fuss; seltzer is the secret ingredient. A spider — a wide and shallow wire skimmer — is the best tool for removing onion rings and fried parsley from the hot oil; if you don't have one, use a big slotted spoon.
Roasted Chicken and Leek Pizza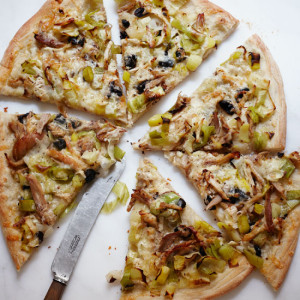 Store-bought rotisserie chicken, makes a great topping for this delicious pizza.
Hogs in a Blanket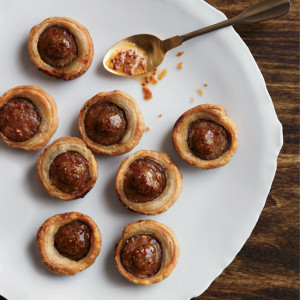 Did you really think we could have a Super Bowl Party without some sort of "Pig"…NOT!!  click here to try this twist on an old favorite!
Pork Carnitas with Garlic and Orange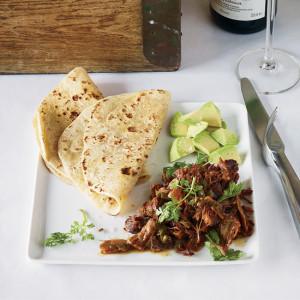 The trick to these luscious carnitas is to pull the meat into successively smaller pieces as it roasts, exposing more and more surface to the oven's heat for crisping. Click here to impress your guests.
and last but not least…what party would be complete without WINGS!
Chicken Wings with Angry Sauce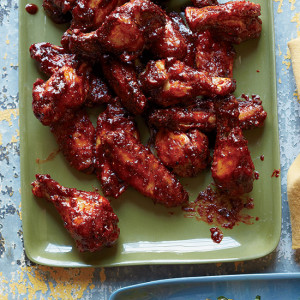 These wings are Angry!! But don't worry…the men in your group will love them!
Don't fumble on game night – If you have the space, get a few small containers and fill with ice to keep beer and other drinks cool. Place them in strategic spots so guests won't be constantly getting up and going to the kitchen for a refill. Lay out your spread and enjoy the game.
It's Super Bowl!!